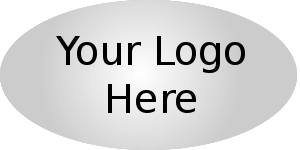 Ralph Stiebel
604-787-2500
Links
I hope you find the following links useful and informative. Click on the Table of Contents entry to jump to that section.
Table of Contents
Accountants
Whittaker & Associates Chartered Accountants: Roger Whittaker, CFP and principal of the firm is my go-to guy for good financial advice here on the North Shore.
Contact: Roger Whittaker
202-267 W. Esplanade Avenue
North Vancouver BC
(604) 988-7832
Email: rogerw@whittaker-assoc.com
Attractions
Vancouver-Lots more info & things to do
Automotive
Auto Kraft Automotive Repair, Maintenance and Consulting. Licensed Mechanics: These are the people I trust to keep my car running at top performance all the time. I appreciate their advice to address problems before they begin. Preventative maintenance is the key saving you money on both your home and your car.
Contact: Auto Kraft
Lorne Kraft
1485 Rupert Street
North Vancouver BC
Phone (604) 837-3476
Capilano Volkswagen Inc. For Volkswagen or Audi on the North Shore: I highly recommend Walter Eglseder as my Sales and Leasing Consultant. He's been around a million years and knows his stuff.
Contact: Walter Eglseder
Phone (604) 985-0694
Mobile: (604) 618-7339
Email: walter@capilanovw.com
Beauty Salons & Spas
Deborah's Place Hair Studio Deborah's Place Hair Studio: At Deborah`s Place we wish to provide your whole family with the best in hair, skin and nail care. You will find our commitment to quality is reflected in our service and our product lines are simply the best! We proudly carry Aveda and Davines lines that not only promote healthy beautiful hair but also respect our environment. Call today for a complimentary consultation or to book and appointment! Located in the heart of Edgemont Village, we care for your hair! Tell Deborah I sent you and receive a 25% discount on your first visit.<br/>
<br/>
3053 Highland Boulevard<br/>
North Vancouver, BC V7R 2X4<br/>
604.990.0225
Phone Deborah @ 604-990-0225 or email deborahsplace@shaw.ca
Sabai Thai Spa Very delicious way to spend an hour or an afternoon. Check their website. A perfect Valentine's Day Gift!
Contact: Sabai Thai Spa
987 Marine Drive
North Vancouver BC
(604) 985-8896
Bed & Breakfasts
Kelowna B & B Owned and operated by Clare & Kelly Sucloy, long time operators previously from the North Shore. Check them out and say hello for me.
Child Care
Kuddles Through organized play and learn programs, Kuddles provides an enviroment that fosters the strengthening of physical, social and cognitive skills in order to maximize your baby's endless possibilities.
Cities-Vancouver Area
Financial Planning
Your Finances Matter Sensible Financial Solutions: Kevin & Corrine Kasteel are the team here that deliver sound financial planning advice. Well worth a consultation to see if your financial plan is tuned up to provide the best all around coverage for you and your family.
Contact: Kevin Kasteel
(778) 846-9058
Email: kevgk@shaw.ca
General/Miscellaneous
Vancam Service Vancouver Camera Service LTD - Repairs to all makes of Camera & Photography Equipment
Contact: Vancam Service
1666 W. 8th Ave.
Vancouver BC
(604) 73604113
Email:info@vancam.com
Handymen
Michael F Byrne Interior Painting and General Contracting
Home Builders & Renovations
Corbett Homes LTD Custom home builders and renovations.
Contact: David Corbett
5142 Ashfeild Road
West Vancouver, BC V7W 2X5
Phone: 604-889-7253
End of the Roll Discount Carpet & Flooring: I've been very satisfied with the price, quality of carpet and installation provided by this company.
Contact Maureen Smallwood, the Manager of North Vancouver's End of the Roll located @ 1570 Main St. Phone 604-985-4200 or email northvancouver@endof the roll.com

Lions Gate Drywall Personal friend and owner/operator Rolf Rybak is your contact here for professional drywall services. Visit their website for more information and a description of the services offered.
PNC Custom Building Phil Negraiff is a personal friend of mine and does beautiful work. If you're considering doing a renovation or even building new please give him a call @ 604-764-9156 or contact by email negraiff@hotmail.com
Home Inspectors
Expert Home Inspection Services LTD Serving the Lower Mainland from Abbotsford to Whistler, Ken Philips has been doing inspections for 18 years and prior to this he was involved in the building trades as a renovator and house builder. Ken doen't have a website as he finds himself busy enough with out any type of promotion other than word of mouth, referrals and repeat business. That kind of speaks for itself.
Contact Ken Phillips by phone at 604-230-5885 or by email @ vivianap@shaw.ca
Metro Home Inspections Follow the link to a very comprehensive site for a team of very competent home inspectors. Highly recommended by me, Mark Fagrie has done inspections for my clients and they have found him very thorough to say the least. No disappoinments here.
Contact: Mark Fagrie
Phone (604) 240-5174
Email: info@metrohomeinspections.com
Woodbridge Inspection Inc. My advice is never buy a home without a thorough home inspection. The key word here is thorough. Mike is a very experienced, thorough and personable home inspector. My clients have used his services many times and are always impressed with his attention to detail and knowledge. Highly recommended.
Contact: Mike Woodbridge
Phone: (604) 561-0213
Email: mike@woodbridgeinspection.com
Home Repairs & Maintenance
Bestway Major Appliances & City Wide Gas Services Licensed Bonded Gas Fitter - All makes, Electric & Natural Gas, Repairs & Installations
Operated by Susan & Kelly Ryan, residents of the North Shore you can contact them by phone @ 604-985-8341 or by email @ bestwayma@shaw.ca
DT DoorWorks LTD Sales * Service * Installation - of any type of garage doors. I once locked myself and my car into a garage at a client's home when the garage door decided to fail and I was inside. I was rescued by these guys who came, got me out and installed a new very slick operational garage door opener on the spot. Now that's service. Conveniently located here on the North Shore.
Contact:
(604) 983-3667
Email: info@doorworks.com
Just Junk Junk removal.
Penfolds Roofing Roofing repairs, restoration and re-roofing specialists. Visit their website for detailed information.
Perimeter Drainage Perimeter Drainage, Snow Removal, Mini-bins
Contact: Perimeter Drainage
2337 Old Dollarton Road
North Vancouver BC V7H 1A9
Phone: 604-988-4545
Email: perimeterdrain@me.com
Pro Gas LTD Heating * Air Conditioning * Gas Fitting Services - BBQS, Boilers, Furnaces, Fireplaces, Patio Heaters, Safety Inspection. For the most part Home Inspectors are not Certified Technicians when it comes to gas appliances. Therefore if you are buying a home with a gas fireplace or other appliance and you want it inspected for safety and operational certainty use a Certified Technician along with your home inspector. This could save you thousands of dollars later on. I speak from experience here.
Contact:
Phone (604) 925-1341
Email: progasltd@shaw.ca
Home Staging
PLUMP Design - Professional Home Staging Company Affordable Home Staging
Immigration
Immigration Assistance (Lawyers)
New Roots Immigration Consultant: Gary Mitchell is my contact here and the owner of the firm. With more than 25 years experience in his field Garry is an EXPERT for those wishing to immigrate to Canada. The real deal. I've sent many clients this way and he provides solid dependable advice from start to finish.
Contact: New Roots
#404-938 Howe Street
Vancouver BC V6Z 1N9
(604) 628-4967
gmitchell@newroots.ca
IT Specialists
Computer Depot Sales, service, repairs. Everything from soup to nuts, Fred, the owner/operator has a wealth of knowledge to offer when it comes to computers. Save money and save time. Convenience is just the icing on the cake here at this fantastic computer resource.
Contact: Fred Fallahi
932 W 16th Street
North Vancouver, BC V7P 1R3
(604) 983-8130

Vancouver Web Development Hosting, top of the line photography, domain registration and lots of good advice. Paul Van Beukenhout has consistently hosted my website for years, registers my domains, does much of my photography and provides great virtual tours that help to get my properties sold faster. A reasonable price for great performance!
Contact: Paul Van Beukenhout
Phone: (604) 980-5975
Email: paulvanb@shaw.ca
Westcoast Computers - Computer Concepts Computer Systems * Point-of Sale Solutions * Networking Highly recommended for excellent advice and personalized service. Unique solutions for unique problems. Lots of neat stuff. Contact: Dwight Dubowits (604) 986-7680 Email: dbd@shaw.ca
YoungatArt Studios Web Services Jeff Shields of YoungAtArt Studios hosts and maintains this site. A true professional webmaster in a world of wannabes. Knowledge and experience make the difference.
Contact: Jeff Shields
Phone: (250) 757-8003
Email: jeffshields77@gmail.com
Lawyers & Notaries
Ardagh, Hunter, Turner Legal services. Law firm conveniently located on the North Shore in Central Lonsdale.
Contact: Jon Ardagh
1401 Lonsdale Ave #300
North Vancouver, British Columbia
V7M 2H9
Phone:604-986-4366
Email jona@ahtlaw.com


Cobbett & Cotton Lawyers Legal services. Established for over 55 years serving North Burnaby and the Grreater Vancouver area.
Contact: Bob Halifax
#300-410 Carleton Avenue
Brunaby BC V5C 6P6
Phone: 604-299-6251
Email: rhalifax@cobbett-cotton.com
Diana-lynn Lund Notaries Public Notaries Public
Contact: Dianna-lynn Lund
3010 Lonsdale Ave
North Vancouver BC, V7N 3J5
Phone: 604-988-6668
Fax: 604-988-6862
Email: diannalund@telus.net
Live Camera Views
Most Recent Resort & Mountain Webcam Shots - Whistler/ Blackcomb/Sun Peaks etc...
South-west from the Burrard Bridge
Medical Services
Factory Optical Same day service. Glasses and contact lenses. Great prices. This is where I shop for my eyewear.
Contact: Factory Optical
595 W. 7th Ave.
Vancouver BC
Phone: 604-873-5288
Hear At Home - Mobile Hearing Clinic Founded by Jennifer Abbott, Hearing Aid Practitioner has a passion for offering her clients good old-fashioned service. Visit her website to find out more about her helpful and unique services.
Kinetic Rehabilitation Center & Village Physio Visit their website. Two locations in North Vancouver to serve you better.
Kinetic Rehabilitation Center
151 15th St E
North Vancouver, BC
(604) 987-7644
&
Village Physio
101-3151 Woodbine Drive
North Vancouver BC
(604) 985-2629
North Van Dental Dr Grossi. Excellent care, staff and personal attention. Tell them I sent you. It helps if you're referred.
Contact: North Van Dental
2601 Westview Dr Suite 782,
North Vancouver, BC V7N3X3 -
(604) 990-8737
Email: northvandental@shaw.ca

Symmetrics Physiotherapy, Clinical Pilates, Complementary Health, Accupuncture: Accupuncturist Suzanne Rodzoniak can cure what ails you with IMS. Big Needle Accupuncture that gets right to the point (Pardon the pun)
Contact: Suzanne Rodzoniak BSc PT
307-850 Harbourside Drive
North Vancouver BC V7P 0A3
Phone: 604-982-0366
Westview Optometry Eye examinations and prescription eye-wear.
Contact: Dr A C Mahdaviani
2609 Westview Drive
North Vancouver BC
(604) 980-5367
Mortgage Brokers
Ambro & Associates Residential mortgage brokers here on the North Shore, conveniently located in Edgemont Village. Kerry Casidy is certainly one of the best I've ever met and ALL of my clients whom I have referred to her will echo those sentiments. Satisfaction is guaranteed here.
Contact: Kerry Casidy
Phone (604) 868-7081
Email: kerry@casidy.ca
Neil Shopsowitz Providing innovative and informative borrowing strategies to both commercial and residential clients here on the North Shore.
Contact Neil Shopsowitz, L.L.B. Mortgage Broker
Phone: 604-960-9600 Ext 243
Email: shopsy@shaw.ca
Royal Bank - Spanish/Espanol If you're more comfortable in the Spanish language please give Ms Luby Estrada-Alamilla, MBA BComm a call @ 604-830-9825. Foreign visitors will appreciate her helpful guidance.
Royal Bank of Canada - North Shore Linda Findlay is my personal contact here as Residential Mortgage Specialist. Many years of experience coupled with friendly professional service make Linda my broker of choice at Royal Bank here on the North Shore.
Contact Linda directly at 604-786-1421 or linda.findlay@rbc.com
Royal Bank of Canada - Vancouver If you're looking for a mortgage on the Vancouver side of the bridge verses the North Shore contact my good friend at the Royal Bank who is the manager there, Scott Williams: scott.williams@rbc.com
TD Canada Trust One of Canada's Big Five financial institutions but the one who really gets it when it comes to friendly personal service and being open when you need them to be. Finally, a big bank that gets it!
On the North Shore talk to Marie Johnson for excellent service and advice about your residential mortgage solutions. Call 604-761-1921 or marie.johnson@td.com
Newspapers
Vancouver Sun & Province (canada.com)
Post Secondary Education
British Columbia Institute of Technology
University of British Columbia
Vancouver Adult & Continuing Education
Restaurants: From chic to functional
FRAICHE Tres chic and tres friendly at the very same time. Features the best view of any restaurant on the North Shore and a very elegant and delicious menu. Truly for special occasions. Try to reserve a window seat if you can. Limited seating so book well in advance not to be disappointed.
Contact: Patrick Malone GM
2-2240 Chippendale Rd
West Vancouver BC (604) 925-7595
Email: patrick@fraicherestaurant.ca
Hamaei Japanese Restaurant This one is so good that I don't even want to advertise it. It's my favourite spot for lunch and great value. 2 can dine for under $20.00 at lunch. Evenings are more expensive. Always call for reservations if you can remember. They also do take-out.
Contact:Hamaei Japanese Restaurant
620-2601 Westview Drive,
North Vancouver, B.C. Canada V7N 3X4
Tel: 604-987-0080
Red Chili Szechuan Cuisine Exquisite Cuisine and Hospitality of Szechuan - The best Chinese food on the North Shore. Seating is limited so always phone ahead for reservations, pick-up or delivery.
Contact: Red Chili Szechuan Cuisine
741 Lonsdale Ave
North Vancopuver BC
(604) 986-2088
The Boathouse One of my all time faves on the North Shore, The Boathouse in Horseshoe Bay offers consistently fine sea-food combined with great views of the ferries coming and going nad spectacular mountain back-drops. Great outdoor space in the warmer weather and tempting specials all year long. The service is also great. Reservations recommended for the best seats in the house.
Contact:
Horseshoe Bay 604-921-8188
English Bay 604-669-2225
Senior's Services
Driving Miss Daisy Senior's Services - Visit their website for more detailed information.
Storage
Self Storage Depot Security * Convenience * Service Robert de Rot is the customer service coordinator at the N. Vanvouver location @1175 W 1st Street. I love the 24 hour access and clean easy-access facilities.
Contact: Robert de Rot
Phone: (604) 987-9997
Featured
Listings
C5-332 Lonsdale Ave
SOLD OVER ASKING!
$429,000
The CALYPSO
Open House:
SOLD WAY OVER ASKING IN 7 DAYS
Lower Lonsdale
North Vancouver
Bedrooms:
2
Bathrooms:
2
#404-124 W 3rd Street
SOLD OVER ASKING!
$454,900
The "VOGUE"
Open House:
SOLD OVER ASKING IN 7 DAYS
Lower Lonsdale
North Vancouver
Bedrooms:
2
Bathrooms:
2