About Ralph
Welcome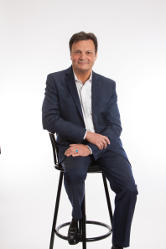 Ralph is a dedicated, full-time Realtor specializing in the North Vancouver and West Vancouver real estate markets on the North Shore of the Greater Vancouver area. This scenic family oriented community has much to offer to those wishing to re-locate. Vancouver has consistently been rated amongst the top cities in the world in which to live. The North Shore is particularly flush with the desirable characteristics that lead to this placement.
North Vancouver and West Vancouver offer a friendly and safe atmosphere, terrific schools, recreation centres, abundant shopping, first-class restaurants all within an easy commute to downtown Vancouver. How does 12 to 15 minutes door-to-door sound?
We also have:
the mountains,
the ocean and ocean-front beaches,
numerous fantastic parks with hiking and bike trails,
3 ski resorts,
numerous golf courses,
temperate climate and
constant greenery.
The real estate options and opportunities within North Vancouver and West Vancouver run the full scale of the spectrum. There are many communities within the communities. You really do need to consult with a specialist who is listening to your needs and wants to help you find the perfect property.
Real Estate prices can range from the low $400,000 range for 1 bedroom condominiums to multi-million dollars for exquisite view properties. Many of the most expensive properties in Canada are located in West Vancouver and once you see the views and architecture coupled with the accessibility to the business center downtown you'll understand why. There are few places in the world that can equal what we have to offer.
Ralph has a passion for selling real estate and helping his clients in any way that he can. Take time to browse this web-site and to read the Client Testimonials & Personal Guarantee to ascertain whether this is the kind of Realtor you'd like to represent you in your next real estate transaction.